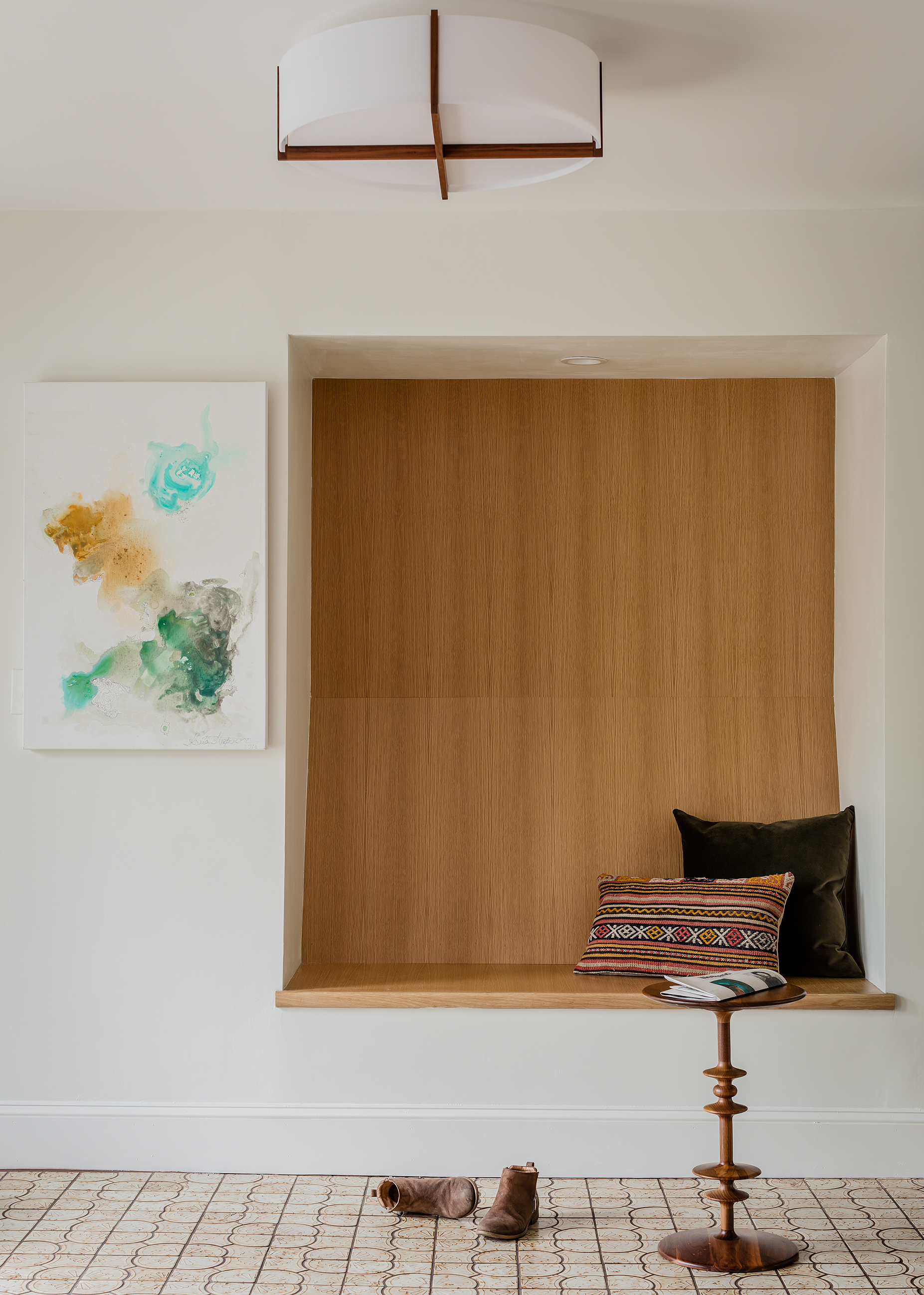 Canton Residence
Interior Design
Location: Canton, MA
Scope: Renovation of entire home 5 bedrooms, Bathrooms, Master Suite, Home office, Den, Nursery, Foyer, Living, Dining and Kitchen (Flooring, Furniture, Paint, Lighting) , Exterior Façade
Size: 4000 sf
Role: Interior Designer
Photography: Michael J Lee

We worked with our clients for over 3 years to meticulously update the home they had built in the 1970s for their family. The project began with the renovation of the Master bath to create a spa like feeling and led to the entire home renovation over the course of time.
The goal was to design a space where our clients could continue to enjoy in their senior years while creating a family home for their 4 kids and respective families.
The concept stemmed from a palette that would flow seamlessly through the home without feeling foreign. Having lived here for over 40 years, it was a sensitive touch where we reused quite a few of their original pieces.
Sashya and her team at ID8 Studio have been so great to work with over the last 2 years on a complete renovation/remodel of our 40 year old home. It has been an adventure in keeping true to the character of our family home yet bringing it up to date with a clean, airy mood of light and color. We are so happy with the results!