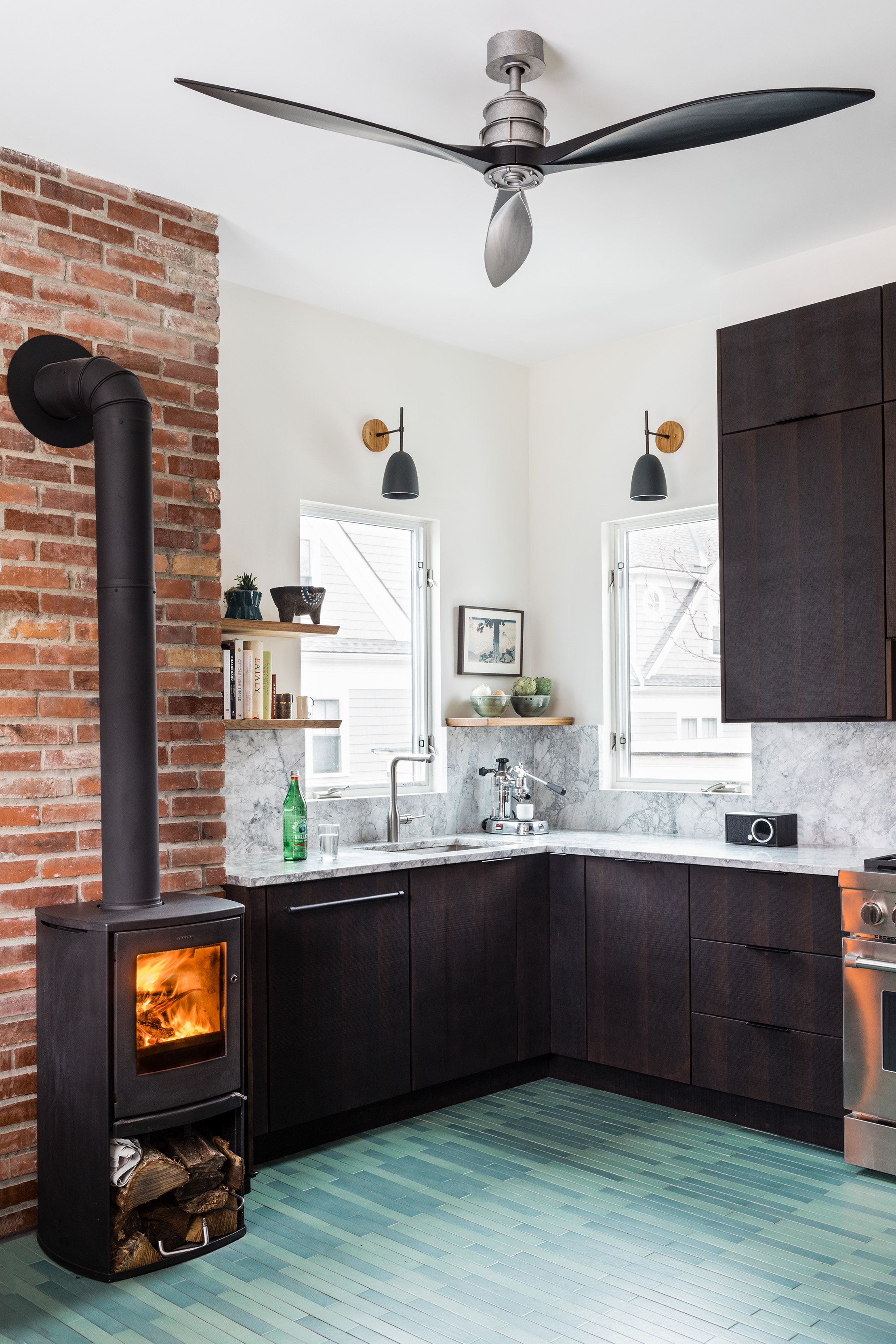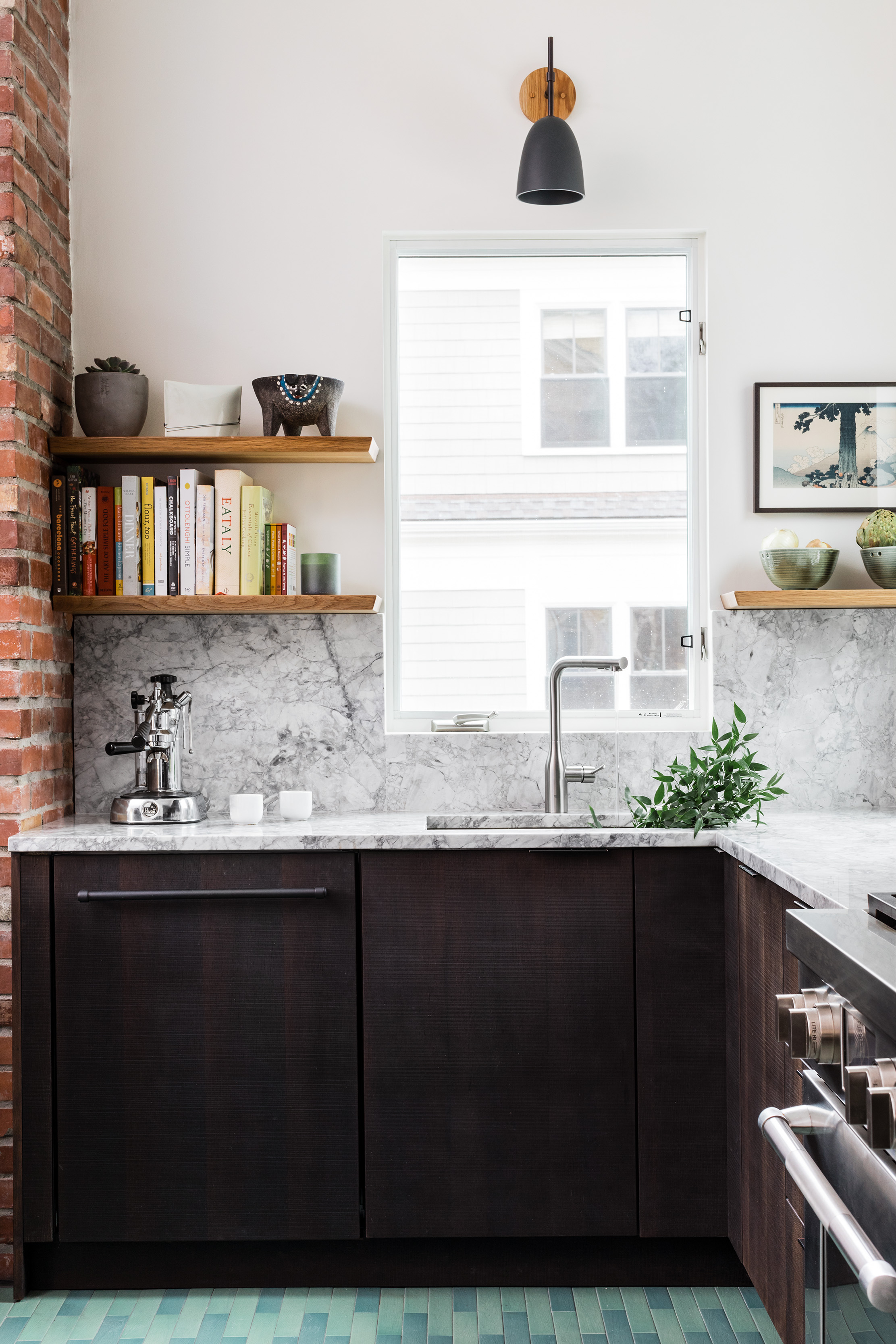 Jamaica Plain Victorian Contemporary Kitchen + Dining
Interior Design
Location: Jamaica Plain MA
Scope: Finishes, Lighting, Cabinets, Fixtures, Furniture
Size: NA
Role: Designer
Photography: Joyelle West
Styling: ID8 Design Studio
We were brought in by the clients to re-think their Kitchen and Dining situated on the first floor of their 3 storey home. Their existing kitchen wasn't meeting their needs neither functionally nor aesthetically. The family spent most of the mornings and evenings like most families preparing and eating breakfast before school/work and again in the evening to gather together to prepare and eat dinner.
The space had a few challenges that we used to our advantage. The existing stove had an oversized chimney breast which we shaved down to create more space for the dining and kitchen cabinets. Our immediate go to idea was to do darker cabinets to play off the industrial nature of the stove. The clients, were totally on board and ready for some new and interesting ways to look at this space.
We banked all the cabinets together to allow the windows to have room to breathe around them. The refrigerator, microwave (rarely used) and the pantry were stacked into a long narrow space and open up more counter space in the naturally lit areas of the kitchen. The quartz we selected for the countertops have a very authentic quality about them which will evolve as they age. The big leap was to select green tiles for the flooring to tie the rest of the house together. The clients had over the years renovated the bathrooms on the upper floors and there was a strong leaning towards green. We wanted to bring that to the first floor to create a clear connection between the upper floors.
We designed the dining bench to allow them to enjoy their time around the stove, while eating, reading or simply lounging. The bench also accommodates the thanksgiving pans and dishes that are not used most of the year. We created a tiny mudroom bench as this floor also serves as the main entry to the house. The bench lifts to enable shoe storage which is hidden away from sight.
Between the wood burning stove, radiant heated green tile and natural brickwork, the space takes on a warm and cabin like feel while being squarely situated in Jamaica Plain.